I set a few conditions about our trip. I wanted to see a Cathedral, I wanted to see some of the Somme and I wanted to see the Carriage in which the Armistice was signed (of which, more later).
The afternoon of our day in Amiens, having seen the Cathedral before lunch, we took a drive out along the Somme to Péronne, to see the
Historial de la Grande Guerre
. This was a brilliant museum in a setting which really emphasised how tranquil the Somme is. The museum itself is set within a Norman castle and despite this is completely accessible - albeit that they are quite keen on ramps (down to the entrance and within the building). There was a real range of material, including plenty of interest to children. There were sections about each of the main nations involved in the Somme (including Germany) and also about civilian life during the war. The final section was an art exhibition.
No photography inside, so the only pictures are of Not-so-small Scottish Boy exploring the defences of the castle and of the view from the terrace of the cafe.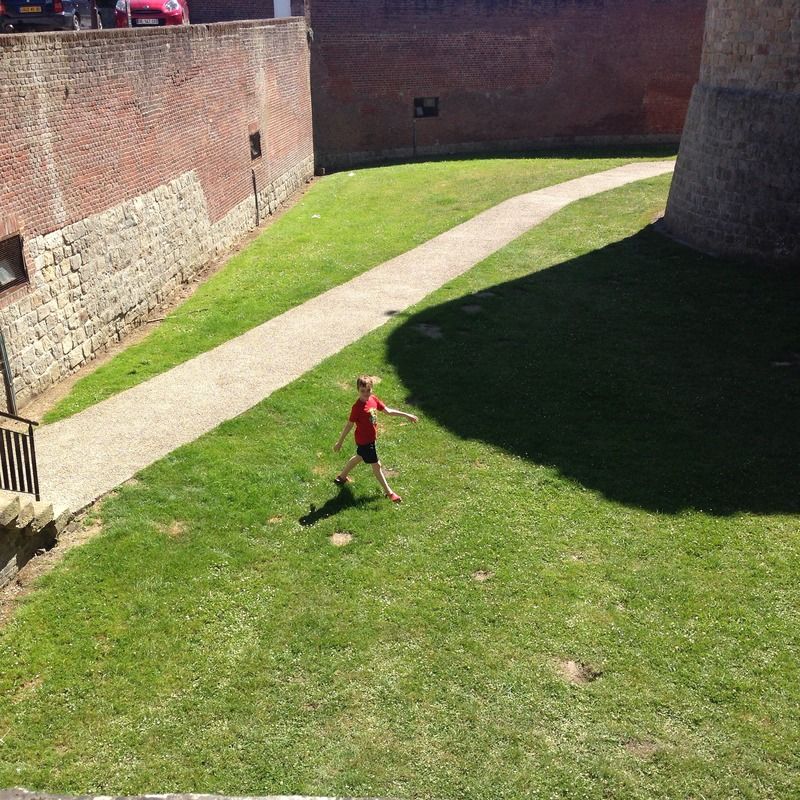 After visiting we took a slow route back along the Somme itself, away from the main roads. These tend to go along the plain, whereas the local roads wind their way down into the river valleys, hidden away below what seems from the main road to be flat fields. You'll dip down and find a picturesque village, a water meadow or a meandering tributary of the river. For a place with such violent historic resonances as The Somme, it's a beautiful, peaceful corner of France. It's hard to imagine how it could have been hell on earth, only 100 years ago, were it not for the many, many military cemeteries.