I'm at an event today at the
Lighthouse
in Glasgow and had to take a picture of this symbol they've used in all the signage for their disabled toilets.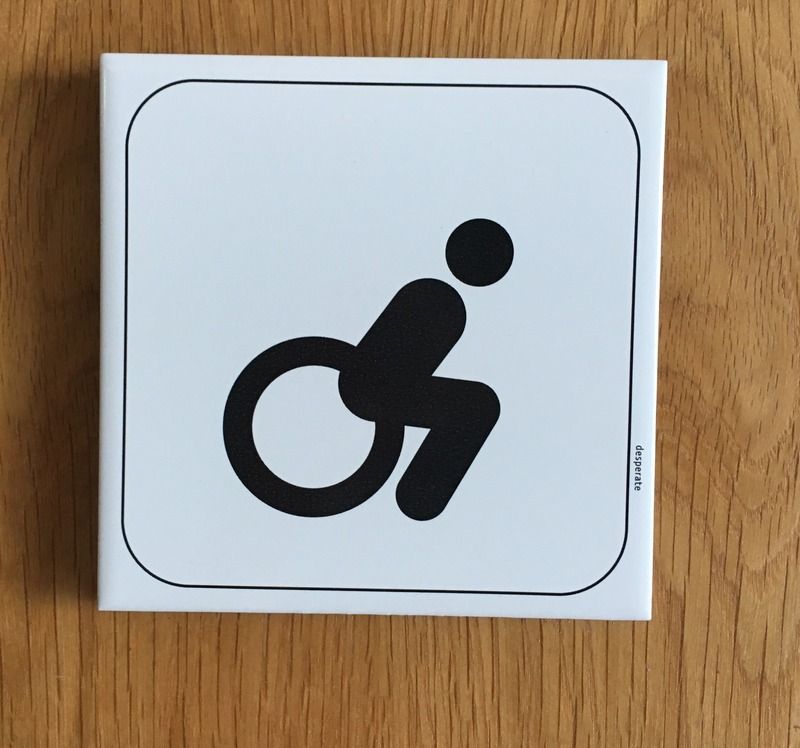 I love active wheelchair logos, like the one on the
Edinburgh trams
I posted about a couple of years ago. This person is clearly going up a very steep hill!
I'd suggest one small change - maybe it should be at the eye level of a wheelchair user.